Candice Lin: Hospitality for ghosts
Mario N. Ishikawa: Archaeological site

Curated by Yudi Rafael
10.28 — 12.16.2023
The Almeida & Dale has launched a new research and exhibition program called "Transoceanic Perspectives", coordinated by curator Yudi Rafael.
With a geographical emphasis on the American continent, the title references the role of the transoceanic routes and flows that connected the Atlantic and Pacific worlds, shaping global modernity and present-day dilemmas. To inaugurate the project, Yudi has chosen two simultaneous solo shows by Candice Lin and Mario Ishikawa.
In her solo show, "Candice Lin: Hospitality to the Ghosts", the artist presents multi-sensory installations, videos and sculptures in which she investigates moments when racialized languages blur the distinctions between people and things. The artist works with materials such as porcelain and opium, colonial commodities that drove global trade and European imperialist ventures and delves into stories intertwined with them, such as those of the forgotten figure of the coolie – a pejorative term attributed to workers of Chinese or South Asian origin trafficked as labor for plantations in the Americas during the 19th century, when the transition between slave and free labor regimes on the continent was in sight. This is Candice Lin's first solo show in Brazil.
As for "Mario Ishikawa: Archaeological Site" , the proposed selection stems from a set of wooden sculptures and soot drawings produced between the 1980s and 2010, when the artist turned his attention to the cyclical dimension of time in nature, working with organic matter and the interaction of elements such as fire, earth and air. His sculptures are produced mainly with tree branches from his backyard and his drawings are a kind of sumi-ê in which the vehicle is now air and no longer water. In these works, Ishikawa reworks in his urban present the memories of his childhood in a rural area – the handmade fabrication of utilities, the preparation of food, the reuse of materials and the use of kerosene lamps – establishing associations between biomorphism, eroticism and violence.
---
Serviço
Transoceanic Perspectives
Candice Lin: Hospitality for ghosts
Mario N. Ishikawa: Archaeological site
Curated by Yudi Rafael
From October 28th to December 16th, 2023.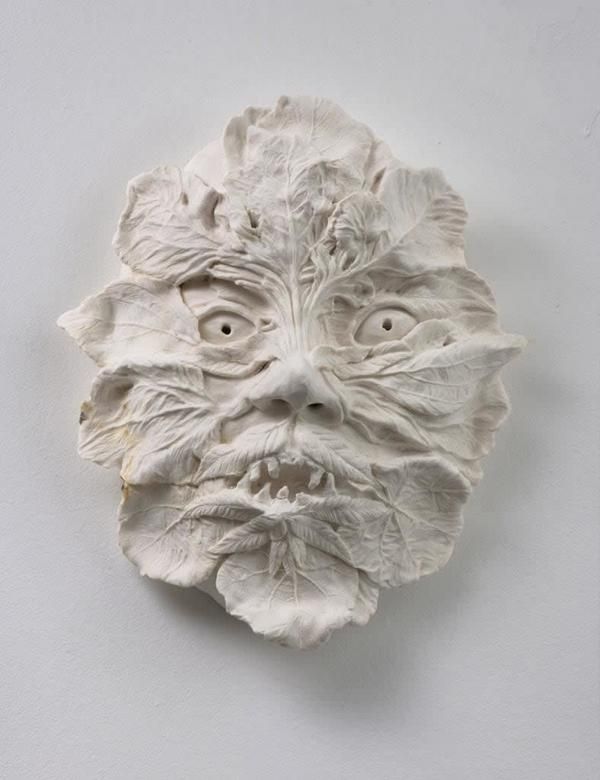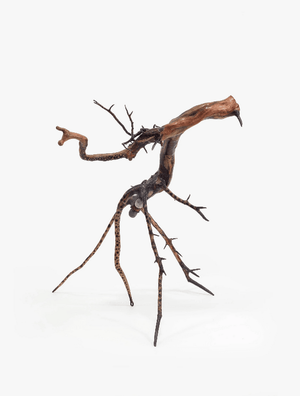 Mario N. Ishikawa, Sem título, da série Criaturas de fundo de quintal, 2010.